The vast majority of employers who have hired persons with a developmental disability find it has had a positive impact on the productivity of their business. Time and time again, employers indicate that individuals with developmental disabilities are committed and dedicated workers who possess a strong desire not only to succeed in their jobs, but also to advance in their careers. This, along with the characteristics valued most by employers – reliability, dependability, getting along with co-workers, loyalty to the company, respect for authority, are all factors used by most employers to describe workers with a developmental disability. The ability of these individuals to "get the job done" and contribute to the economic life of their community is undeniable. Our employment partners overwhelmingly share CLE's believe these individuals have a right to be as independent as possible, including the opportunity to perform a job for which they are qualified.
For further information, please contact Fiona Stewart, Program Manager, at (705) 869-0442, extension #33
Some of our employment partners include Canadian Tire and Hair Plus.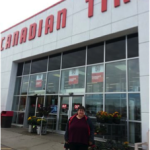 "We can always depend on Liz to complete her duties diligently. She is always a cheerful and smiling part of our team"
Laura, Manager
Canadian Tire Corporation, Espanola, ON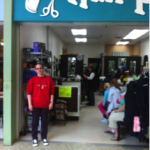 "Kim has been a trusted employee with us for the past 10 years and clients and staff alike always enjoy seeing her in the workplace."
Karen & Janice, Owners
Hair Plus, Espanola, ON