Board Chair's Message – 2020-21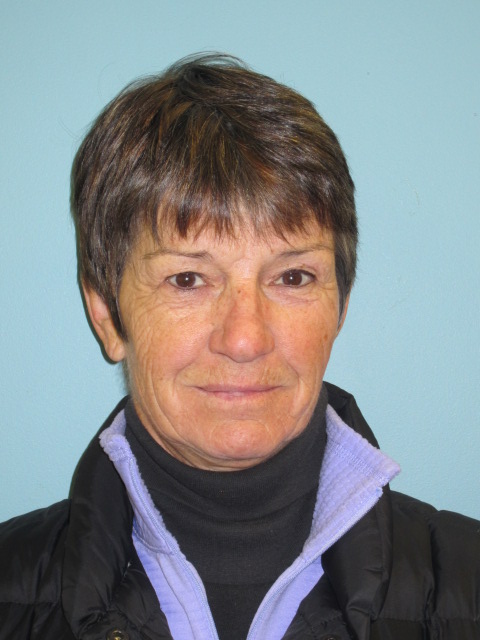 Good evening everyone and welcome to our second virtual Annual General Meeting.
None of us could have imagined or predicted a second online AGM. It has been quite a year, filled with challenges that appeared almost weekly. Protocols to follow, new routines to develop. A year and a half of social distancing, hand washing, sanitizing, mask wearing, 1st, 2nd, 3rd and possibly 4th waves, lockdowns, colour codes, wage enhancements, 1st and 2nd doses of vaccines.
The news media praised the efforts of nurses, doctors and health care professionals in hospitals and Long-Term Care homes, all across the country. Here in Espanola, we have our own front-line workers we are tremendously proud of. Our management staff, together with our casual, part time and full-time employees, have responded to all the challenges with positive attitudes and a determination to keep our Agency safe. Kudos to all of you. You have provided our supported individuals with meaningful activities and programs to enhance their lives, all the while following the health guidelines and safety precautions. As a result, our CLE family has remained COVID free, healthy and happy.
As we hopefully near the end of this journey, we can all take pride in the efforts of the Community Living Espanola workers and management. A tough tough job, done extremely well. Thank you all so much.  We look forward to returning in the spring, to a year full of fun fundraising activities and more social interactions.
Thank you again.
Sincerely
Kathy Lewis, Board Chair
Executive Director's Message – 2020-21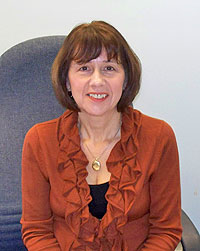 The fiscal year 2020-2021 was an interesting one to say the least for CLE's Management Team, Direct Care Professionals as well as our supported individuals. Much of our focus after March 2020 remained on the implementation and execution of COVID-19 pandemic policies and protocols. As of the date of this report, we have been successful in having most of our employees and supported individuals vaccinated against COVID-19.
We are still working at improving efficiencies as well as the quality of our services to people supported. The new infection prevention and control measures implemented as a result of the COVID-19 pandemic has improved the overall cleanliness in our congregate care settings and reduced the frequency of illness and other infections among supported individuals as well as staff. This is a positive step to maintaining everyone's health and safety.
Our Lead COVID-19 Team – CLE's Joint Health & Safety Committee, conducted their annual review of our COVID-19 Pandemic Package on March 17/21. Most of the protocols and procedures continue to be updated on a regular basis as new developments occur.
Our routines and our behaviors have been altered in ways we could never have imagined because of the pandemic. Learning to live and work in this new "reality" has been difficult but not without its inspiring moments. The people we support have been extraordinarily resilient, adapting to our changed environment with patience and little complaint.
As we try to resume our normal work duties amid multiple waves of the COVID-19 pandemic, we continue to be faced with new challenges and expectations.  Despite these challenges, I believe CLE is moving forward and progressing as an organization.
I am very proud of what we have been able to accomplish so far in keeping the people we support and the staff caring for them healthy and safe in their home and work environments.
For your reading pleasure, here are some highlights of the past year from our organization as well as our funder, the Ministry of Children, Community and Social Services:
MINISTRY OF CHILDREN, COMMUNITY AND SOCIAL SERVICES  2020-21 HIGHLIGHTS
Developmental Services Reform Framework – Journey to Belonging: Choice and Inclusion.
Journey to Belonging: Choice and Inclusion lays out the ministry's long-term vision for developmental services in Ontario, where people with developmental disabilities are supported to fully participate in their communities and live fulfilling lives.
With the recent introduction of the Ministry's framework, CLE will be involved in many key activities over the next 8 to 10 years to improve supports and services for supported individuals. We look forward to helping people access supports and services that are more flexible and will meet their individual needs.
Details on the Ministry plan can be accessed at the link below:
https://www.mcss.gov.on.ca/documents/en/mcss/developmental/DS_Reform_Plain_Language-en.pdf
Local Service System Pressure
During a Local Sudbury-Manitoulin Service System Table (LSSPT) meeting held in November 2020, the Ministry advised all agencies including CLE, that a service system pressure of over $100,000.00 must be recovered before the end of fiscal year 2020-21.  A service system pressure occurs when ministry funded agencies do not have the capacity to support individuals who were presented as Urgent Response and arrangements have been made for these individuals to be supported through private organizations/entities. MCCSS has asked for all LSSPT agencies to report any in year surplus amounts that can be recovered to assist with reducing the system deficit. As CLE was reporting an in–year surplus, we were able to deliver $26,080 to assist in reducing this system deficit.
COMMUNITY LIVING ESPANOLA  2020-21 HIGHLIGHTS
Partner Facility Renewal (PFR) Minor Capital Funding 2020-21
CLE received minor capital funding in the amount of $30,849 to complete an attic insulation project at 345 Centre Street.
A wall insulation project was also approved by the Ministry in late March 2021. Contractors began work on the wall insulation project however it was halted when it was discovered that there is not an adequate number of support beams for this particular part of the building which had originally been added on as woodshop. A minor capital application was submitted to have the wall insulation project completed with fiscal year 2021-22 funding.
We also modernized our security camera system and installed new security lighting at the group homes and the SIL office at 345 Centre St. for the safety and security of the people we support as well as CLE staff.
Fire Safety
 Annual Fire Safety Inspections for all CLE locations were completed by the Espanola Fire Department on November 19/20. There were no violations cited for any of CLE's building locations. The Fire Chief also conducted a Fire Safety Inspection at the Host Family location on October 9/20. Only one minor violation was cited relating to a fire extinguisher which was rectified with 48 hours.
Annual Fire Drills for all CLE locations were conducted by the Espanola Fire Department on February 18/21. Modified versions of the drills were conducted by Mike Pichor, Fire Chief as a result of the COVID-19 measures in place for congregate settings. As per Chief Pichor's report, there were no issues and the drills were once again completed by staff in record time.
Craft House
With the Craft House being closed since the onset of the COVID-19 pandemic, the difficult decision to close its doors permanently was made in October 2020. We moved the Supported Independent Living Program office from the LGJ group home basement to the 345 Centre Street location. This space is more convenient for SIL supported individuals to access SIL staff and services. It also provides the much-needed storage space for the SIL Department.
Quality Assurance and Risk Management Committee
As with most meetings during this past year, we held our QARM meetings virtually as a result of COVID-19 protocols. In addition to its assessment of CLE's regular policies, CLE's QARM Committee reviewed our new pandemic policies and protocols developed and implemented as a result of the COVID-19 pandemic. Our annual review of Behaviour Support Plans was held in January 2021 with special ad hoc Committee member, Stacy Shipton.
QARM Committee Members: Kathy Lewis (Chair), Denise Lamothe, Louise Laplante, Debbie Langlois, Kathy Ainslie, Dianna Boivin, Vicki Lewis. Ad hoc Committee member– Stacy Shipton, Pharmacist
 FINANCIAL FORECAST – 2020-21
Our audited financial statements for 2020-21 showed an operational surplus of $677 for fiscal year end March 31/20. This amount will most likely be recovered by the Ministry during the 2021-21 fiscal year. As of the date of this AGM, CLE is in a surplus financial position.
THANK YOU…
I am thankful for the opportunity to be part of the CLE Team and grateful for the support that I have received from CLE's Board of Directors over the past 12 years as Executive Director.  CLE is fortunate to have a dedicated Management Team as well as Direct Support Professionals who have remained resilient and steadfast through these difficult times. We hope to add to our team of Direct Support Professionals in the next year as we build capacity to offer our services to those in need.
Louise Laplante,                                                                                                                                                                Executive Director
Please take the time to read all the great reports produced by the CLE Team.