CLE Board of Directors
The Board of Directors for Community Living Espanola is made up of a diverse group of skilled, seasoned and experienced individuals who bring their own expertise and abilities for the good of the agency. Each year the membership of our organization elects a volunteer Board of Directors; individuals who are committed to the highest standards of governance and accountability and who share the values of Community Living Espanola. They meet formally once a month to address strategic issues and plans of the agency.
There are many benefits of becoming a board member; specifically, the opportunity to contribute to a worthy cause, the opportunity to help set the direction for the agency and above all, the opportunity to work with a group of people that are committed to developing and maintaining high quality service for people with developmental disabilities and their families.
If you are interested in becoming part of our Board, please contact the Administration Office at (705) 869-0442, extension 21 or complete the Board Membership Application Form and submit it to the Administration Office at 345 Centre Street.
A word from Kathy…
"As Board members, it is our privilege to serve and support the needs of Community Living Espanola clients in pursuit of their dreams and goals." — Kathy Lewis, Board Chair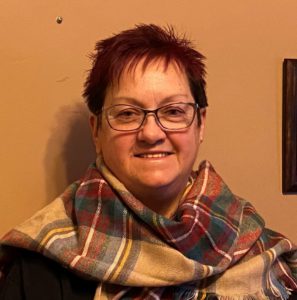 DENISE LAMOTHE is CLE member and presently Vice Chair. "I have been on the Board of Directors since 2011.  I am a retired secretary having worked at Espanola High School for 30 years and enjoyed working and helping students.  It is gratifying to work with such an amazing organization that cares so much for the individuals in their care".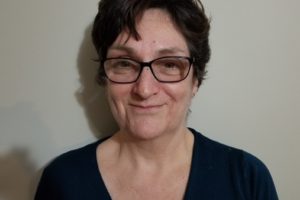 Nancy HEMBRUFF, CPA, CMA – Nancy is currently the Treasurer of Community Living Espanola and has been on the Board since 2016.  She moved back to Espanola in 2012 after working 20 years in accounting and financial analysis at Kraft Foods in Toronto.  Nancy joined Espanola Hydro in 2012 as the CFO and retired in 2020.  Nancy wanted to give back to hometown and was looking for an energetic organization that provided essential services to the community and CLE was the perfect fit. "By volunteering on the Board at CLE I am able to offer business insight while participating in fundraising and community spirited events. I have met many great people through those organization".
Laurann VAN VOLKENBURG – "As I had an interest in Community Living Espanola even before I retired from teaching in 1995, It seemed inevitable that I would run for election as a Board Member.  And so, I have and will be, as long as we have our amazing Senior Management Team and caring direct care staff in our programs to take care of the people we serve.
Donelda HOULE – "I have been a member of the board of directors for Community Living Espanola since 2009.  I am a retired teacher and some of our supported individuals were my former students. When Kathy Lewis asked me if I would be interested in serving on the board I was very interested and have enjoyed every minute of it.  The work we do on behalf of Community Living is very rewarding".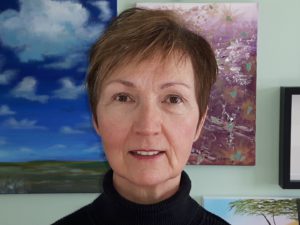 NANCY FALLAT has been a CLE Board Member since September 2015.  "I am a retired secondary school teacher, who was employed with the Rainbow District School Board for 30 years. Half of my career was spent teaching and supporting students with special needs. I enjoy sitting on the CLE board because it is a way that I can give back to my community by raising awareness and fundraising to assist this wonderful agency that provides so much for the individuals in their care".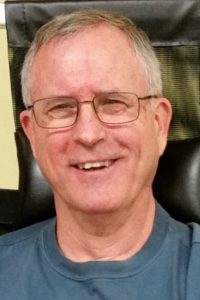 RORY GORDON is a retired Ontario Provincial Police constable.  He started his career in Blind River in 1979 and ended his career in Espanola 36 years later.  He was a member of the Manitoulin Northshore Victim Services board of directors for ten years.  Holding the position of secretary/treasurer.  He joined the Community Living Espanola board of directors because he believes everyone has a right to live and contribute to our community.  CLE gives people with developmental disabilities an opportunity to live and grow within the community.  Rory enjoys playing hockey and golf.  He also enjoys snowshoeing, walking the dog and hiking with his wife Karen.
| | |
| --- | --- |
| Board Chair | Kathy Lewis |
| Vice-Chair | Denise Lamothe |
| Treasurer | Nancy Hembruff |
| Members | Laurann Van Volkenburg |
| | Donelda Houle |
| | Nancy Fallat |
| | Rory Gordon |
| | |
| Executive Director | Louise Laplante |
| Recording Secretary | Debbie Langlois |
To view our Board Governance Policy, please click <a title="Board Governance" href="https://clespanola.ca/wp-content/uploads/2013/07/French-Language-Services-Policy-Procedures.pdf" target="_blank">here</a>.
For more information on becoming a board member, please contact Board Recording Secretary, Debbie Langlois.