Board Chair's Message – 2017-2018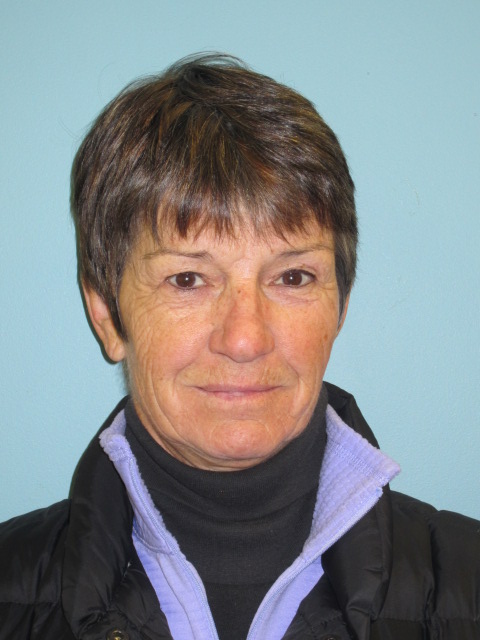 Welcome everyone and thank you for coming to Community Living Espanola's Annual General Meeting 2018.
We have an opportunity tonight to reflect on this past year's achievements, review the financials and delight in the successes of our agency.
To quote Lisa Dickson, our Program Advisor for Developmental Services Compliance Inspection Team "An empty building is a good thing"…and 345 Centre St. has been empty a lot. Our supported individuals are out and about and are busy busy busy. Direct care staff and management ensure people supported are engaged and involved in a variety of fun and worthwhile activities.  The very successful Passport Program has allowed for even greater participation by our supported individuals throughout the community. Pickle ball courts, bowling, hockey games, concerts, fishing excursions, theatre, movies, boat rides, road trips to name a few.  Inclusion for sure. Read the rest of the AGM package for more extensive coverage of their varied and many outings.
Setting up for these successes comes from the hard working team of staff who always have the best interests of our clients at heart. Our management team, behind the scenes, works tirelessly preparing policies and streamlining the operation of our organization. Jobs well done for sure.
Our Board members complete the team, working on committees, attending meetings and fundraising events, all in an effort to improve the quality of life for our individuals. Their voices and input is appreciated. Fundraising continues to play a big part in our agency. The Harvest Tea, yard sale and cash calendar remain the big money makers, along with the new Catch the Ace and Fun Walk/Run Colour Run in May and the 4th Annual Golf Tournament, where I hear that the Blue Bombers finally won. But that might just be a rumour.
The smiles on the faces of the people we support, says it all. They are happy, independent and involved.
We are a fiscally responsible agency with no non-compliance issues, operating successfully again this year and ready and willing to take on new challenges next year.
It continues to be a pleasure to work with this agency and with our exceptional Executive Director Louise Laplante. She is capable, fair and dedicated. Leadership is not about being the best leader…it is about making everyone else better…and that is what she does.
Kathryn Lewis, Board Chair
Executive Director's Message – 2017-2018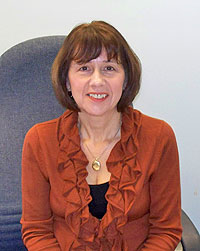 "A Place to Call Home"
Community Living Espanola currently provides 3 housing models for supported individuals: Group Living, Supported Independent Living and Host Family Providers.
Housing for people with intellectual disabilities should be affordable and adequate for the number of people who live in the household. It should also be suitable as well as accessible for those who require modifications for mobility, seeing or hearing. Housing models should be linked with disability supports and the supports should be individualized, flexible, responsive to need and portable. The models should also facilitate social inclusion rather than reinforcing stigma and marginalization.
A recent study reinforced the fact that all people with intellectual disabilities want to live independently, make their own choices and decisions about who to live with and who to spend their time with. While no housing model is risk free, it would seem that supported independent living meets the housing needs of people with intellectual disabilities in ways that are cost-effective and in keeping with their aspirations for independence, personal control and for having a major 'say' about which supportive services they will receive at home and how these will be provided.
At CLE we have begun the journey to increase our capacity to support people in their choice of housing model regardless of the level of support required.
For your reading pleasure, here are some highlights of the past year from our organization as well as our funder, the Ministry of Community and Social Services:
MINISTRY OF COMMUNITY AND SOCIAL SERVICES NEWS
Bill 148 – Fair Workplaces, Better Jobs Act 2017
On July 10/17, the Ministry of Labour announced that Ontario is creating more opportunity and security for workers through the enactment of Bill 148 – the Fair Workplaces and Better Jobs Act. This included hiking the minimum wage, ensuring part-time workers are paid the same hourly wage as full-time workers, introducing paid sick days for every worker, enabling at least three weeks' vacation after five years with the same employer and stepping up enforcement of employment laws. Other highlights of Bill 148 include fairer scheduling rules, expanded family leaves, measures to address misclassification of employees, a modernized Labour Relations Act, and a program for educating employees and small and medium-sized business owners about their rights and obligations under the Employment Standards Act.
Impact of Bill 148 on Developmental Services Sector
Although representatives of the Developmental Services Sector support, in principle, the objectives the government identified in undertaking the Changing Workplaces Review that underlie Bill 148, many of the proposed amendments to the Employment Standards Act and related Acts are having a significant impact on the nature of operations for agencies supporting people with developmental disabilities as well as the people themselves.
On December 21/17, then Minister, Helena Jaczek,  announced that the Government would be investing 24.3 million to support the community and the developmental services sector to implement the changes related to the Act.   This announcement was followed by a memorandum from MCSS Regional Program Managers on January 3/18 to DS agencies confirming the funding.
MCSS Transfer Payment Risk Assessment  – Enhancements
On November 23/17 MCSS provided information on the upcoming launch of additional functionality within the Risk Assessment process and direction regarding the report-back on agencies' risk mitigation activities .The launching of the TPRA Enhancement phase took place on February 2018. Some of the key highlights of the Enhancement phase include the integration of the report-back process with additional notifications to support monitoring and notification, as well as the addition of new roles.  For the beginning of the next full cycle in 2019, agencies will have the ability to add up to two additional TPRA accounts, with a contributor status.
COMMUNITY LIVING ESPANOLA NEWS
CLE Minor Capital Projects
CLE received $59,142 in infrastructure funds from MCSS for the 2017-18 fiscal year to complete the following projects:
307 Haig Street– Group Home
installation of new fencing for this home's backyard for the safety of the residents
 760 Queensway – Group Home
installation of breaker panel and wiring including an indoor switch to upgrade the generator so staff do not have to to go outside to start generator manually
replacement of windows, sills and casings in 8 bedrooms and 2 bathrooms with energy efficient windows
CLE Compliance Inspection
A Compliance Inspection was conducted by MCSS on November 9&10/17. The areas inspected included both group homes and our Host Family program. During the inspection 4 indicators were found to be in non-compliance. All non-compliances were corrected within the 24hr and 10 day time frames and a Letter of Compliance was received from MCSS on November 17/17.
Fire Safety
Annual Fire Safety Inspections were conducted by Espanola Fire Services at all CLE locations on November 1/17.
Results:
No violations at 345 Centre St.
760 Queensway – 1 violation door closure disconnected
307 Haig – 2 violations – floor plans had wrong info and Smoke/CO alarm not working
All violations were corrected by November 6/17.
Mandatory Annual Fire Drills were conducted by Espanola Fire Services on November 8/17. Evacuation in all areas occurred well within the acceptable response times.
Developmental Services Temporary Supports Funding
DS Temporary Supports Funding is an MCSS initiative that provides funds to families and/or agencies for short term, time-limited supports and services to address risk factors where natural, social or community supports are not available to meet the individual's support needs. Supports are tailored to meet the individual circumstance to mitigate risk and are designed to support the individual, wherever possible, in their usual environment.
On March 9/18, CLE's application for Temporary Supports Funding in the amount of $20,089.16 was approved to support an individual living in Espanola .
CLE Committees
Fundraising Committee
This past year we added a new event to our Fundraising initiatives. Our 1st Annual Fun/Walk Run was held on May 12/18 as part of our Community Living Awareness celebration.
Fundraising events for 2017-18 included:
Cash Calendar – $9,905.33
Annual Harvest Luncheon – $2,414.36
Meat Roll off – $2,001.20
Annual Yard Sale $1917.45
4th Annual Golf Event – $1365.55
Fun Walk/Run May – $1625.56
Freshco Cash Register donations – $436
Saint Louise De France Church Prints -$436.80
Thank You to CLE's dedicated Fundraising Committee and to all our staff and volunteers who have contributed to the success of this past year's fundraising activities.
Fundraising Committee Members: Denise Lamothe (Chair), Kathy Lewis, Donelda Houle, Nancy Fallat, Lori St.Pierre-Vondette, Chris Power, Laurie Carney, Debbie Langlois, Kathy Ainslie, Dianna Boivin, Fiona Stewart, Vicki Lewis, Louise Laplante
Quality Assurance and Risk Management Committee
Definition of Quality Assurance  – "A program for the systematic monitoring and evaluation of the various aspects of a  service, facility or project to ensure that standards of quality are being met".
CLE's Quality Assurance and Risk Management Committee has been meeting on a quarterly basis for 10 years and has established itself as an entity dedicated to continuous quality improvement for our organization. We strive to be more than "in compliance" by reviewing and improving our policies, procedures and practices to ensure that standards of quality are above average.
 QARM Committee Members: Kathy Lewis (Chair), Denise Lamothe, Louise Laplante, Debbie Langlois, Kathy Ainslie, Fiona Stewart, Dianna Boivin , Vicki Lewis. Ad hoc Committee member – Stacy Shipton, Pharmacist
French Language Services Advisory Committee
The French Language Committee has a workplan that sets out to accomplish targeted activities each year to increase CLE's capacity to offer French services. Some of these activities include the active recruitment of bilingual staff for all our programs as well as initiatives to increase French language usage by current CLE staff. This includes our "French At A Glance" list of French phrases for staff to use with supported individuals CLE who speak and/or understand French.
FLS Committee members hosted a Luncheon and Sing-A-Long on November 24/17 at the Community Participation Supports Program location. Talented musicians and singers from the community delighted everyone with their performance.
Merci aux membres du Comité Consultatif de Langue Francaise pour votre participation!
FLS Committee Members: Marc Samson (Chair), Denise Lamothe, Louise Laplante, Johanne St-Denis, Michelle Sabzali, Debbie Langlois, Kathy Ainslie
FINANCIAL FORECAST 2018-19
Our audited financial statements showed a small operational deficit of $24.00 for fiscal year end March 31/18.
The Developmental Services sector in Ontario is at a critical point in its history.  The sector has been tasked with fulfilling the Ministry's mandate to support people with developmental disabilities more effectively and more individually.  At the same time the sector has been faced with numerous external and financial pressures, such as zero base budget funding increases over the last 9 years, the introduction of the Fair Workplaces Act (Bill 148), the ongoing pay equity legislation requirements and the underfunding of the Passport program administration allowance. In addition, agencies in the North region face additional challenges that are unique to the North. The Ministry has responded to some of these pressures.
DS Stabilization Funding
On May 4/18 MCSS distributed memos to individual agencies indicating the allocation of base increase funding  to increase financial support to agencies.  Community Living Espanola received $63,393.
Bill 148 Funding
On May 4/18, MCSS distributed memos to individual DS agencies indicating that they would be receiving funds to provide assistance with the management of some of the costs associated with Bill 148. Community Living Espanola received the following funding to address the legal obligations associated with Fair Workplaces, Better Jobs Act, 2017:
2018-19 –  $15,027 initial allocation for the impacts from provisions that came into force on January 1, 2018
2018-19 –  $17,818 initial allocation for the impacts from provisions that came into force on April 1, 2018
The above funding was most welcomed and will assist CLE in continuing to provide quality supports and services to those in our care.
FINALLY…..
Thank you to CLE's Board of Directors…You have been extremely supportive of the work that we do and have demonstrated your passion for our organization. We could not successfully serve and engage in our mission if we did not have the leadership of our Board of Directors. You are an awesome group!!
A big THANK YOU as well to CLE's Management and Direct Care staff for your hard work and commitment to our organization. And to all the families and the individuals we support, thank you for letting us be a part of your lives.
Louise Laplante, Executive Director
Please take the time to read all the great reports and view the amazing pictures produced by the CLE Team included in this booklet.