Board Chair's Message – 2019-20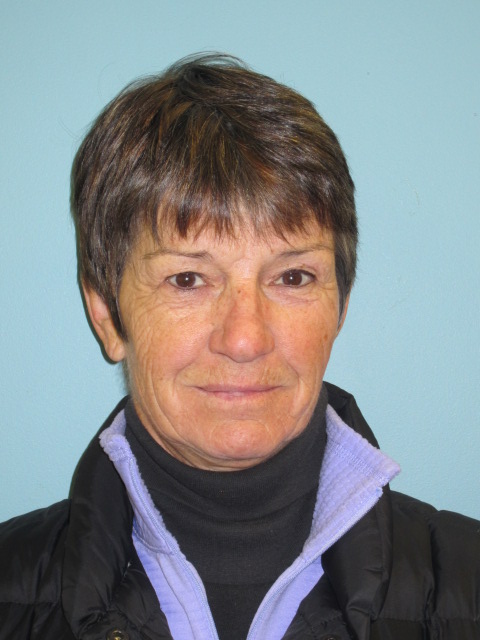 Good evening and welcome to Community Living Espanola's Annual General Meeting.
For the last six months our minds have been preoccupied with the Corona Virus and this unprecedented World pandemic. Concerns for family and our community have consumed our thoughts. But for now let's look back at the fiscal year March 31, 2019 to April 1st, 2020 and highlight and celebrate the wins, successes and achievements of our Agency. The calm before the storm as it were.
Each report in this document will detail the activities and initiatives taken to better the lives of those we serve.
Fundraising activities keep our newly minted, retired and current Board members busy throughout the year.  May is the kick off month for a number of events we host. The community joins our individuals for The Fun Run and the event grows each year. Our supported individuals enjoy the day spraying and being sprayed with the colours of Community Living as they run, walk or bike through the course, followed by a quick bite to eat and colourful donuts donated by Tim Horton's.
Our annual yard sale became quite the event this year.  We had tremendous support from the community with boxes and boxes of gently used items….topped only by Mother Nature and her endless donations of rain, rain and rain. The sale lasted the better part of the week and many of us became experts at hauling tarpaulins and flipping them onto tables to protect the goods. None of this could dampen (sorry) our spirits….wet feet, strong arms and a hefty profit.
In the fall we continued with our ever popular Harvest Luncheon….this time being held at the Espanola Regional Complex and what a success it was. With the added prep time,  elevator and more space, many full tummies and smiles filled the day.
The annual sale of the Cash Calendars to raise much needed funds for a new van was successful as well…Thank You to Tanners' Independent Grocers for extending our 'sale hours'.
In the early days of March and into April, concerns were rising over the Corona Virus. CLE was quick off the mark with shut downs and stringent protocols. A barrage of memos arrived from the Ministry directing our Agency to do this and do that. CLE embraced the opportunity and worked overtime to ensure the safety of our individuals. More duties, shifting priorities, sharing workloads…all of this has kept us safe. We thank you for your hard work and tremendous effort.
We are proud of Louise Laplante, her Management Team and our front line workers.  I know that I speak for all the Board members…it's a privilege to work with you.
Executive Director's Message – 2019-20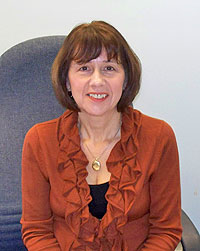 Although our fiscal year April 2019-March 2020 began normally, its ending was certainly anything but typical!
During the past year much work has been completed to establish and/or enhance reporting practices specifically those related to financial accountability and risk management. I believe we have made significant progress in these areas and we will continue to work towards our goal to improve efficiencies and to ultimately expand the variety of our services to people supported.
We continue to be guided by our 2020-2025 Strategic Plan and we are moving forward with the creation of more opportunities for independent living and community connections for people supported by developing a strong individualized support system. Our progress and success in this area is evident through our Passport program statistics.
Our work in achieving a stable workforce through effective recruitment and retention strategies continues as we are increasingly in need of qualified staff for all of our programs.
With the sudden onset of the COVID-19 pandemic in March 2020, much of our focus since March 2020 has been on the implementation of our COVID-19 Pandemic Plan and related protocols.  The CLE Joint Health & Safety Team was chosen as our lead COVID-19 team and has been working tirelessly to ensure we are ready in the event we are faced with an outbreak. It has been a challenge to say the least but I am very proud of what we have been able to accomplish so far in keeping the people we support and the staff caring for them healthy and safe in their home and work environments.
For your reading pleasure, here are some highlights of the past year from our organization as well as our funder, the Ministry of Community and Social Services:
MINISTRY OF CHILDREN, COMMUNITY AND SOCIAL SERVICES  2019-20 HIGHLIGHTS
New Serious Occurrence Reporting Process
Developmental Services agencies received notification from MCCSS on October 18/19 regarding the launch of a new Serious Occurrence Reporting process. Effective November 18, 2019 all agencies began using the new SOR-RL online digital portal to submit serious occurrences. This new process allows for a more efficient management of serious occurrences and also enables secure and timely two-way communication between the Ministry and reporting agencies.Bill 124, the Protecting a Sustainable Public Sector for Future Generations Act, 2019 and the
Impact on Developmental Services
Bill 124 was introduced by the Ontario PC government on June 5, 2019. The Bill imposes a 3-year "moderation period" with a 1% cap on compensation increases per year for public sector and broader public sector employees and is applicable to both union and non-union workplaces. The Bill has received Royal Assent and is now law. All public/broader public sector organizations are affected and must comply to the new law including agencies in the Developmental Services sector.
COMMUNITY LIVING ESPANOLA  2019-20 HIGHLIGHTS
MCCSS Service Contract 2019-20
CLE received its 2019-20 Service Contract in January 2020.  The Service Contract included amendments to our base budget with regards to the DS Sector Stabilization funding this year in the amount $63,393. This funding has been allocated fiscally for the past 2 years however has not yet been annualized.
Partner Facility Renewal (PFR) Minor Capital Funding 2019-20
CLE received Minor Capital Funding in the amount of $66,400 for structural repairs to our Centre St building which were completed November 2019.  We continue to communicate our minor capital needs to our MCCSS Program Supervisor and hope to submit our 2020-21 applications when the application process is made available.
CLE Compliance Inspection  
A Compliance Inspection was conducted by MCSS on August 22, 23/19. The areas inspected were the Host Family program and Group Living program resulting in one non-compliance for the LGJ Residence. The non-compliant area was assessed as moderate risk and was immediately corrected. We received our Letter of Compliance on August 28/20.
Fire Safety
Annual Fire Safety Inspections for all CLE locations were completed by the Espanola Fire Department on October 30/19. There were no violations cited for these locations.  The Host Family location received an inspection order for a  violation due to an obstruction blocking an exit. This was immediately rectified at the time of the inspection.
Annual Fire Drills for all CLE locations were conducted by the Espanola Fire Department on November 21/19. The drills were performed in record time with no issues or concerns.
Fundraising Committee
Some of our major fundraising events for 2019-20 included:
Cash Calendar 2019-  $7,443.28
Annual Harvest Luncheon 2019 – $3,295.72
Annual Yard Sale 2019 –  $2,457.66
Fun Walk/Run 2019 –  $1,366.66
Catch The Ace 2019- $5,226.22
Thank You to CLE's dedicated Fundraising Committee and to all our staff and volunteers who have contributed to the success of this past year's fundraising activities.
Fundraising Committee Members: Denise Lamothe(Chair), Kathy Lewis, Donelda Houle, Nancy Fallat , Lori St.Pierre, Chris Power, Laurie Carney, Debbie Langlois, Kathy Ainslie, Dianna Boivin, , Vicki Lewis, Louise Laplante
Quality Assurance and Risk Management Committee
In addition to its regular agenda, CLE's QARM Committee reviews recommendations for training initiatives and opportunities for partnerships. This past year CLE held Workplace Bullying workshops for all staff. Evaluation results for these workshops were positive and the feedback will be incorporated into our next training sessions. We are also exploring opportunities for shared training partnerships with our sister agency Community Living Manitoulin.
QARM Committee Members: Kathy Lewis(Chair), Denise Lamothe, Louise Laplante, Debbie Langlois, Kathy Ainslie, Dianna Boivin , Vicki Lewis. Ad hoc Committee member– Stacy Shipton, Pharmacist
FINANCIAL FORECAST – 2020-21
Our audited financial statements for 2019-20 showed a operational surplus of $37,339 for fiscal year end March 31/20. This amount will most likely be recovered by the Ministry during the 2020-21 fiscal year.
New for this upcoming fiscal year, all transfer payment agreements/contracts will be completed using the new Transfer Payment Ontario (TPON) system.  This is part of the province's goal to streamline how the government manages transfer payment processes and to promote the use of TPON as an enterprise-wide transfer payment management system. The 2020-21 Budget will be submitted on October 30/20 using this new platform.
THANK YOU…
I would like to express my thanks to CLE's Board of Directors for your support and trust in my abilities to lead our organization. CLE benefits every day from your energy, devotion and guidance.  As well, my appreciation goes out to the CLE Management Team – Debbie, Kathy, Vicki, Dianna and Chad and all Direct Support Professional staff for your continued steadfastness and commitment to your responsibilities especially during these very challenging times.
Louise Laplante, Executive Director
Please take the time to read all the great reports and view the amazing pictures produced by the CLE Team.