Board Chair's Message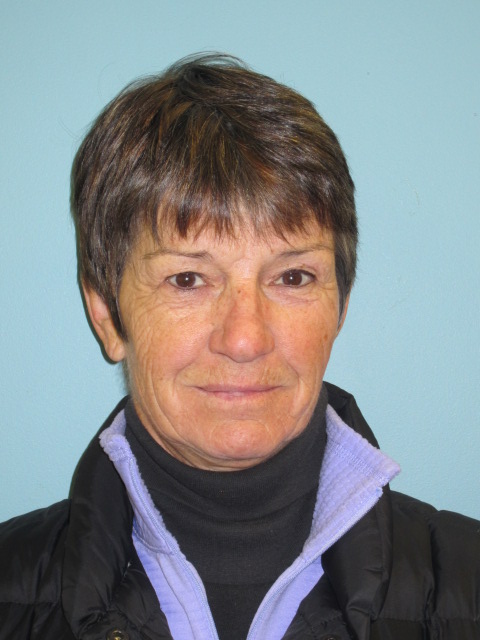 Good evening everyone and welcome.
It gives me great pleasure to welcome you all to our Annual General Meeting, celebrating not only this year 2015-2016's accomplishments, but also over 50 years of Community Living Espanola's achievements.  Since 1963, CLE has strived to implement changes that best reflect the needs of our individuals, and at the same time, as written in our Mission Statement, our Agency addresses their dreams, wishes and goals.  CLE is committed to supporting these individuals in achieving personal dignity and independence.
This work cannot be done without the tireless efforts of our front line direct care staff, our resourceful and committed management and Executive Director, and the volunteer efforts of our Board of Directors.
Fundraising remains a big part of what we do and the highlights this year include the ever popular yard sale in May.   Always a great opportunity to pass on gently used articles for a worthy cause.  Our second annual CLE Golf Tournament drew more duffers and putters and more laughs than the previous year, still struggling with over mitts and hockey sticks but the payoff was the possibility of winning Blue Jay Tickets (they were doing better then) but still exciting and we raised even more funds for our clients' activities.  One recent activity was a fishing trip which included a close encounter with a bear swimming.  Just ask Liz how close he was…he may have caught more fish than our guys.  Exciting for sure.
The sale of our Cash Calendars generated much needed funds that bought equipment and furniture for our new Community Employment and Connections Room.  Next year?  A new van.  Calendars go on sale soon.  They make excellent stocking stuffers or for that someone who is hard to buy for.
When we are not bagging groceries, helping at BBQ's and sales, you can find Board members sitting on the French Language, the Quality Assurance and Risk Management and the Fundraising Committees. We are a busy Board and I know I speak for each of them when I say we enjoy it all.  The dedication shown by Marc Samson, Laurann Van Volkenburg, Donelda Houle, Denise Lamothe, Nancy Fallat and Kevin & Jewel Hobbs this past year is commendable.  Thank you all.  At this time I would like to extend a special thank you to Kevin and Jewel for their many many years of service to CLE.  We will miss their insight and perspective and value the input they have had over these years.
I have said it before and it bears repeating…Community Living Espanola is in good shape and in good hands.
Louise Laplante is our Executive Director and we are fortunate to have her in the driver's seat…Capable, knowledgeable and dedicated…thank you Louise.
I invite you all to read and reread the reports in our booklets…all the achievements and accomplishments for the year…truly amazing…enjoy the pictures and all the good work this Agency does.
Kathy Lewis, Board Chair
Executive Director's Message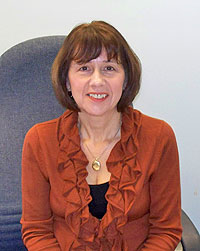 In November 2015, the Ministry of Community and Social Services announced that there would be no new admissions to sheltered workshops operated by Developmental Services agencies with the goal of eliminating them altogether. One definition of a sheltered workshop is " an organization or environment that employs people with disabilities at sub-minimum wages separately from others" .  The announcement of the intended closing of the workshops was met with mixed reactions from DS agencies, families and with individuals with developmental disabilities themselves.
In their time, sheltered workshops were seen as a safer alternative to outside employment and activities because they provided an environment that seemed to be less demanding for people with disabilities in terms of work and social skills. There was also an assumption that outside employment requires complex skills and most people with disabilities could not meet such demands.
More and more over recent years, agencies providing services and supports to individuals with developmental disabilities have shifted away from sheltered workshop settings to more meaningful and inclusive community participation and/or competitive employment opportunities.
Community Living Espanola began  its shift away from a sheltered workshop setting (Arc Industries) many years ago with the closing of the microfilming, woodshop and flowershop departments. This opened up new possibilities to transform our service delivery model to one that is more inclusive through individualized planning and programs that reflect real outcomes for people.
Today, as we continue on our transition journey, we are seeing the positive impact that our new service delivery model is having on people and their ability to realize their goals and dreams.    In the 26 years that I have been with Community Living Espanola, I have never been so excited to see what the future holds for them.
For your reading pleasure, here are some highlights of the past year from our organization as well as our funder, the Ministry of Community and Social Services:
MINISTRY OF COMMUNITY AND SOCIAL SERVICES NEWS
MCSS  New Compliance Framework – Changes to DS Compliance Inspections
Over the last year, the Ministry has worked in close partnership with the developmental services sector to develop a new compliance framework that seeks to ensure the safety and security of persons with developmental services through the quality of agency services they may receive.  Starting January 25, 2016, the Ministry changed its inspection oversight by:
Introducing risk-based timelines for compliance so that immediate and high-risk situations may be quickly resolved.
Conducting annual inspections of all developmental service agencies funded by MCSS and completing inspections of all applicable residential sites operated by those agencies every seven years.
Requiring agencies to post the results of ministry inspections in a prominent location as per a new policy directive.
Introducing enforcement measures such as limiting eligibility of non-compliant agencies to apply for "new" MCSS funding for adult developmental services or initiatives, though this will not affect the agency's base ministry funding.
Introducing a new mechanism for issue dialogue and resolution for agencies to clarify areas of confusion/disagreement.
ReportON – MCSS Direct Reporting Hotline for Abuse
This past year,the Ministry of Community and Social Services (MCSS) introduced ReportON, a phone line and email address for complaints regarding abuse to be registered directly with the ministry. This has been established as a result of recommendations from an Inquest Working Group and as part of other MCSS initiatives. This direct line does not change the current mandatory reporting process through Serious Occurrence Reporting required of agencies and was developed to compliment the existing reporting process.
Ontario Budget 2016 – Budget Outcomes Affecting Developmental Services
Employment Strategy for Persons with Disabilities
The government has announced it will develop a provincial employment strategy for persons with disabilities that will, among other things, involve employers with a view to breaking down employment barriers for persons with disabilities and promoting inclusive workplaces. The government will create the Partnership Council on Employment Opportunities for People with Disabilities to assist with this strategy.
Managing Broader Public Sector Compensation
The Budget reaffirms the government's commitment to managing compensation in the Broader Public Sector (BPS) including Developmental Services, and signals the government's expectation that "All public-sector partners must continue to work together to control current and future compensation costs." With respect to collective bargaining, the Budget confirms that it expects that BPS organizations will continue to strive for settlements that achieve a "net-zero outcome".  The Budget also confirms that the government is moving ahead with its stated intention to develop sector-specific executive compensation frameworks under the Broader Public Sector Executive Compensation Act, 2014 (BPSECA)
MCSS – Transfer Payment Agency Risk Assessment – New Automated Format
In the past, MCSS Risk Assessments were completed manually via an excel document. As of  May 2016, the Ministry has moved towards a web-based application system .The new risk methodology centres on increasing Transfer Payment Agency and Ministry collaboration to identify and address risk through a consistent and formalized assessment process.
The new risk assessment methodology consists of 40 questions answered on a 1 (low risk) to 4 (high risk) scale, providing a more precise identification of risk through response descriptions for each rating.
Ombudsman Report on Crisis Involving Adults with Developmental Disabilities
On August 24, 2016 the Ombudsman released his report on situations of crisis involving adults with Developmental Disabilities. The Ministry of Community & Social Services responded to the report by accepting all of the 60 recommendations made by the Ombudsman and will be reporting back to the Ombudsman's Office on their progress every 6 months as requested. The Ministry has stated that while it knows knows there is always more work that can be done, much has also changed since the Ombudsman's investigation began nearly four years ago. In that time, the Ministry has stated that it has made real progress to address the types of situations identified in the report.
The full Ombudsman Report –Nowhere To Turn, as well as the Ombudsman's Remarks and other Facts and Highlights can be accessed at: www.ombudsman.on.ca/Resources/Reports/Nowhere-to-Turn.aspx
COMMUNITY LIVING ESPANOLA NEWS
CLE Infrastructure Projects
CLE received $108,158 in infrastructure funds from MCSS for the 2015-16 fiscal year to complete the following fire code and building envelope projects at the following locations:
307 Haig Street Group Home: installation of fire rated drywall on all required walls and  installation of fire dampers; replacement of all hollow core doors with fire-rated solid core doors; installation of lever doorknobs, door sweeps, smoke seals, door closers and hinges; removal of non-functioning wood burning fireplace and chimney to reduce heat loss; installation of framing materials, insulation, vapour barrier, brick veneer and drywall; installation of interconnected smoke alarms with audible and visible signal in each sleeping room and corridor; replacement of pull stations on front and  rear entrances and installation of 2 additional emergency lighting battery units
345 Centre Street: replacement of ceiling due to water damage at Craft House; installation of fire rated wall and fire dampers surrounding furnace room; installation of commercial door closers, 14 lever doorknobs, 2 additional lighting battery units, 4 panic bars on doors and upgrades to all fire separations
Additional funds in the amount $4,067.80 were also approved for the following projects under the Specialized Equipment and Furniture funding for 2015/16:
2 electric Personal Mobility Scooters for 2 individuals supported through our SIL program
3 Communication devices for non-verbal individuals for our Communication Participation Supports program
 CLE Risk Assessment
With the roll out of the new Risk Assessment automated system by the Ministry of Community & Social Services, CLE submitted the agency portion of the assessment in August 2016.  Results of the assessment were not available at the time of the printing of this report.
CLE Compliance Inspection
CLE's last Compliance Inspection took place in March 2015. Our 2016 inspection was due in March under the former inspection schedule but did not occur at this time.   This delay may be the result of the changes to MCSS's Compliance Inspection process. It is anticipated that we will receive notification of inspection before the end of the calendar year.
CLE's Employment Supports Project
CLE is now in its third and final year for funding for our Employment Supports project. The project has been very successful in establishing partnerships leading to the employment of several CLE supported individuals.  Funding for this project will end on March 31, 2017 however we will continue to fund Employment Supports through our Community Participation Supports program. More information regarding Employment Supports activities and accomplishments are included in the CPS Program Managers' report.
CLE – Building Capacity for Passport Services
CLE's funding for the Building Capacity for Passport Services project ended on March 31/16 with all expected outcomes achieved:
CLE has exceeded the goal of increasing the number of individuals purchasing supports with Passport funding to 10 individuals
Two community information sessions regarding CLE's Passport Services were held in Espanola and Massey
A Resource Guide for Passport Recipients has been created and distributed
Options for Individuals /Families/Caregivers for purchased supports have been increased with the flexibility of evening and weekend hours
Promotional materials in the form of pamphlets, hand-outs and sample community participation plans have been developed and distributed through email lists and regular mail to all potential recipients of Passport funding in the Espanola and surrounding areas.
CLE's Passport Coordinator carried out the Passport Services presentation on March 10, 2016 at the Espanola High School for approximately 50 people including Special Education students, families and faculty members. The presentation was well received and the people in attendance were provided with materials on how to access Passport funding and services.
Building Condition Assessments – site visits
CLE underwent building condition assessments on all our buildings this past summer as a result of a new initiative implemented by MCSS.  The information gathered through the assessments will help us to determine code compliance requirements with the existing Ontario Building Code and the new 2014 Ontario Fire Code.  We can request funding support for repairs through the annual Infrastructure Survey Process once assessments are complete and we receive a copy of the Building Condition Assessment report.  This report will provide information on own assessment of facility investment needs and priorities to determine future funding requests.
CLE Committees
Fundraising Committee
As reported by our Board Chair, Kathy Lewis, CLE's Fundraising Committee was very busy once again this past year. As our biggest fundraiser, the Cash Calendar raised $7,262.91 in 2016. These funds were used to transform one of the rooms at our 345 Centre Street location into a Community Employment & Connections Room by purchasing new computers, chairs, desks ,TV and other furniture and equipment to be used by supported individuals . Proceeds from the 2017 Calendar will be going towards a new wheelchair van .
Other fundraising events for 2015-16 included:
Annual Harvest Luncheon October 2015 – $1,965.91
Annual Yard Sale May 2016 – $2,113.65
2nd Annual Golf Event July 2016 – $942.00
A huge Thank You to CLE's dedicated Fundraising Committee and to all our staff and volunteers who have contributed to the success of this past year's fundraising activities.
 Fundraising Committee Members April 2015- March 2016: Jewel Hobbs(Chair), Kathy Lewis, Donelda Houle, Denise Lamothe, Lori St.Pierre, Chris Power, Laurie Carney, Debbie Langlois, Kathy Ainslie, Dianna Boivin, Fiona Stewart, Vicki Lewis, Louise Laplante
Quality Assurance and Risk Management Committee
The Quality Assurance and Risk Management Committee continued its mandatory annual review of specific policies this past year as well as those policies which need updating as required such as our Emergency Management and Pandemic policies and procedures. We continue to use our Dashboard as a tool to track trends and patterns to proactively address any issues and to ensure continuous quality improvement in all our programs and to remain in compliance with MCSS' Quality Assurance Measures.  This year's focus will be on strengthening our Business Continuity and Disaster Recovery Plan and to finalize our Controlled Acts policies and procedures.
QARM Committee Members: Kathy Lewis(Chair), Denise Lamothe, Louise Laplante, Debbie Langlois, Kathy Ainslie, Fiona Stewart, Dianna Boivin.
French Language Services Advisory Committee
Annual completion of a new mandatory FLS compliance report now provides the Ministry with information as to where agencies in a French language district are at with respect to their designation. CLE has a Referral Agreement with an agency in Sudbury to provide services in French where CLE does not have the capacity to provide these services.  FLS Committee members worked with Community Participation Supports staff to host a French Cultural Activity Lunch at the Day Services location in February 2016. Everyone feasted on French fare while Committee members sang French songs in the cafeteria which was decorated French bistro style!  More French cultural activity days are being planned for this year.
Merci aux membres du Comité Consultatif de Langue Francaise pour votre participation!
FLS Committee Members: Marc Samson(Chair), Louise Laplante, Johanne St-Denis, Michelle Gagne, Debbie Langlois, Kathy Ainslie
Person Centered Planning Committee
The PCP Committee was established in May 2014 for the purpose of reviewing our current Person Centered Planning
policy and procedures with the goal of improving the current process and practices. The Committee brings together key staff members from all departments to work together to achieve this goal. Our work has expanded over the past 2 years to include reviews of other CLE processes and the development of improved communication strategies for all programs.  The mandate and objectives of this Committee continue to evolve as the organization transforms its service delivery model.
FINANCIAL FORECAST – 2016-17
Our audited financial statements showed a small surplus of $174.00 for the 2015-16 fiscal year end. An anticipated deficit was avoided mainly due to a full time position left vacant for most of the year. This means we are still in a tenuous financial position for the 2016-17 fiscal year without additional base funding. I will be working with CLE's Board of Directors over the course of this next year to develop strategies to increase our organizations worth.
This will include exploring investment opportunities suited to our organization and the development of a formal planned giving program and annual campaigns.
FINALLY….
I would like to express my gratitude to CLE's Board of Directors for their continued respect and trust in my abilities as Community Living Espanola's Executive Director. My deepest appreciation also to past board members Jewel and Kevin for their valuable contribution during their time with us and a sincere welcome to new board members who join us this year.
To our direct care staff, who are committed to helping the people we support achieve their goals, you are truly valued and appreciated. Thank you also to our volunteers and students for their caring and dedication.
And most of all, I am thankful for the many individuals and families who entrust us with their care.
Louise Laplante, Executive Director
Community Living Espanola
Please take the time to read all the great reports and stories produced by the CLE Team included in this booklet.