CLE Board of Directors
The Board of Directors for Community Living Espanola is made up of a diverse group of skilled, seasoned and experienced individuals who bring their own expertise and abilities for the good of the agency. Each year the membership of our organization elects a volunteer Board of Directors; individuals who are committed to the highest standards of governance and accountability and who share the values of Community Living Espanola. They meet formally once a month to address strategic issues and plans of the agency.
There are many benefits of becoming a board member; specifically, the opportunity to contribute to a worthy cause, the opportunity to help set the direction for the agency and above all, the opportunity to work with a group of people that are committed to developing and maintaining high quality service for people with developmental disabilities and their families.
If you are interested in becoming part of our Board, please contact the Administration Office at (705) 869-0442, extension 21 or complete the Board Membership Application Form and submit it to the Administration Office at 345 Centre Street.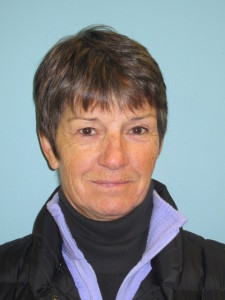 A word from Kathy…
"As Board members, it is our privilege to serve and support the needs of Community Living Espanola clients in pursuit of their dreams and goals." — Kathy Lewis, Board Chair
| | |
| --- | --- |
| Board Chair | Kathy Lewis |
| Vice-Chair | Denise Lamothe |
| Treasurer | Laurann Van Volkenburg |
| Members | Marc Samson |
| | Donelda Houle |
| | Nancy Fallat |
| | Nancy Hembruff |
| | Lisa Winkel |
| Executive Director | Louise Laplante |
| Recording Secretary | Debbie Langlois |
To view our Board Governance Policy, please click <a title="Board Governance" href="http://clespanola.ca/wp-content/uploads/2013/07/French-Language-Services-Policy-Procedures.pdf" target="_blank">here</a>.
For more information on becoming a board member, please contact Board Recording Secretary, Debbie Langlois.